Chair
Amparo Martinez
Animal Breeding Consulting, S.L.
Cordoba, Spain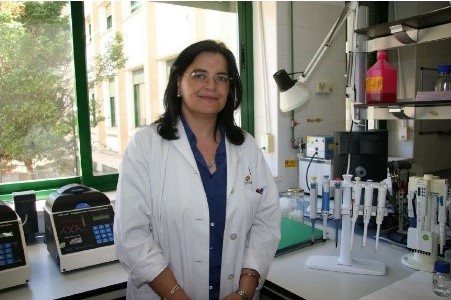 Term of service (2nd, 2021-2025)

Educated in animal breeding and genetics at the University of Cordoba, Spain, Martínez is the founder of the technology-based company of the University of Cordoba Animal Breeding Consulting, and is the laboratory director of this company. Her laboratory works mainly in parentage tests with STR under high quality control standards, in several species (goat, pig, horse, cattle, sheep, donkey, and more), with activity focused on endangered Spanish breeds.

Martínez has been a member of the Applied Genetics and Genomics in Other Species of Economic Interest Standing Committee since 2019, and she states that she would like to continue in a second term until 2023.
Co-Chair
Marcela Martinez
Laboratorio De Genetica AplicadaSociedad Rural Argentina
Buenos Aires, Argentina


Term of service (2nd, 2021-2023)

Marcela Martinez is a biochemist with doctorates in molecular biology and biotechnology from the University of La Plata and University of San Martin, respectively. Since 2004, Martinez has been working in a service laboratory aimed to livestock and companion animals, genotyping for both parentage and genetic disease testing. She has also been teaching at the genetics department of the Veterinary Faculty of the University of Buenos Aires. She has been a member of the Cattle Molecular Markers and Parentage Testing Committee, the Applied Genetics and Genomics in other Species of Economic Interest, and Chair of the Equine Genetics and Thoroughbred Parentage Testing Standardization Committee.
Member
Emiliano Lasagna
University of Perugia
Perugia, Italy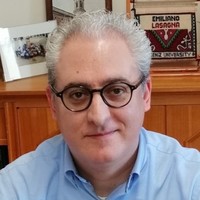 Term of service (1st, 2019-2023)

Emiliano Lasagna graduated in animal sciences from the University of Perugia, Italy, and earned his PhD in animal genetic resources at the University of Padova, Italy. He has more than 20 years of research experience in animal breeding and genetics. His field of study involves genetic characterization (microsatellites and SNPs) of Italian and European sheep breeds and the double-muscling phenomenon (myostatin gene) in the Marchigiana beef cattle breed. In recent years he has started to study genetic characterization by molecular markers (microsatellites and SNPs) in autochthonous chicken breeds. Currently he is collaborating on a project that aims to study the genes involved in environmental stress tolerance and resistance to climate change. His laboratory was the duty laboratory for the 2018–2019 ISAG Pigs CT and the 2020–2021 ISAG Cattle CT. He is a member of several scientific associations, including ISAG, WPSA, and ASPA.
Member
Ntanganedzeni Mapholi
University of South Africa
Irene, South Africa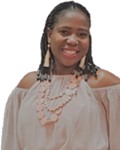 Term of service (2nd, 2021-2025)

Ntanganedzeni Olivia Mapholi is an associate professor in animal genomics and head of the Department of Agriculture and Animal Health, University of South Africa (UNISA). She is rated as a promising young researcher (Category Y) by the National Research Foundation of South Africa. She is chair of the Local Organizing Committee of the 2023 ISAG Conference, which is to be held in South Africa, and a co-chair of the African BioGenome Project (AfricaBP). Mapholi previously chaired the ISAG Livestock Genomics for Developing Countries Committee for eight years. She holds a BSc Hons in genetics and an MSc in molecular genetics from the University of Free State, and a PhD in animal sciences from the University of Stellenbosch, South Africa. Her PhD thesis was titled "Exploring Genetic Architecture of Tick Resistance in South African Nguni cattle." She is a specialist in animal genetics and genomics, with a focus on the use of genomics technology to improve livestock production by identifying genomic regions or variants influencing production traits (growth performance, feedlot performance, and meat quality) and disease resistance (ticks and tick-borne diseases). Other research focus areas include genetic diversity and the use of DNA markers to combat stock theft and wildlife poaching in South Africa.
Member
Younes Miar
Dalhousie University
Truro, NS Canada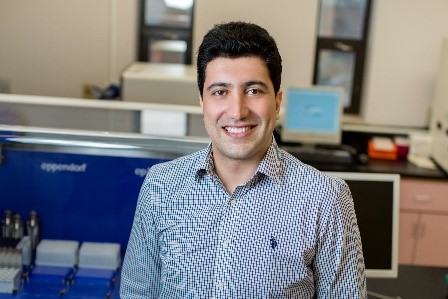 Term of service (2nd, 2021-2025)

Younes Miar is an assistant professor of animal genomics and bioinformatics and NSERC Industry Research Chair in mink genomics at Dalhousie University. He earned his PhD in animal genomics from the University of Alberta and finished his postdoctoral fellowship in statistical genomics and bioinformatics at the University of Guelph prior to joining Dalhousie. His research focuses on animal genomics and bioinformatics, with the overarching, long-term goal of building a vibrant laboratory to develop novel genomics tools to study the genome biology and evolution of mink.
Member
Angelika Masior
National Research Institute of Animal Production
Cracow, Poland

Term of service (1st, 2021-2025)

Angelika Podbielska received an MS degree in biotechnology at the University of Agriculture in Krakow, Poland, in 2014. After graduation she worked at DNAi–Genetic Information Centre, where she was responsible for identifying biological parents of a given child. Since 2015, she has been working at National Research Institute of Animal Production in Balice, Poland, where she deals with individual identification and parentage testing: dogs, cats, pigeons, goats, sheep, alpacas, and llamas. Podbielska also performs forensic genetics research in forensic investigations involving companion animals. For two and four years, respectively, she also genotyped pigs and cattle. Additionally, she participated in the performance of genetic analyses for two projects: POIS.02.04.00-00-0040/16 (Pilot Wolf and Lynx Monitoring in Poland Carried Out as Part of the State Environmental Monitoring) and NCN, 2014/15/B/NZ9/01933 [Epidemiology of African Swine Fever (ASF) in the wild boar (Sus scrofa)–the Role of the Spatial, Social and Genetic Structure of the Host Population]. Podbielska was an organizer of Pigeon Comparison Test 2020/2021. For the third time Podbielska participated in Comparison Tests for the National Research Institute of Animal Production, where she was responsible for obtaining CT results for pigeons, alpacas/llamas, goats, dogs, cats, and forensic genetics. Podbielska is a PhD student and the thesis of her PhD dissertation is "Identification of Alpaca-llama Hybrids Based on DNA Analyses."
Member
Foluke Sola-Ojo
UNIVERSITY OF ILORIN
ILORIN, Nigeria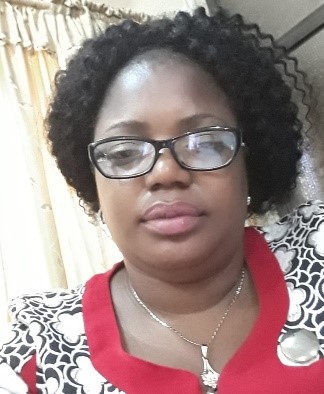 Term of service (1st, 2019-2023)

Educated in animal production, Foluke Eunice Sola-Ojo specializes in animal breeding and genetics at the University of Ilorin, Nigeria. Presently she is a senior lecturer, with a research focus in taxonomic classification and genetic diversity of Nigerian poultry species through the use of mitochondrial genes.
Unified Login for User Accounts
ISAG has implemented the Unified Login technology to relieve members of having to remember multiple login/password combinations. Wherever you see the purple icon, you are able to use the same login information!