Recommended Hotels
Bus service will be provided from the hotels to the ISAG 2019 conference venue.
Provisional list of recommended hotels.
Details below include:
Prices per room and night
To book, please contact the hotel by email or by phone
Please indicate ISAG CONFERENCE when making a reservation, as a number of rooms have been blocked for this event.
Hotel Zenit ****

SOLD OUT!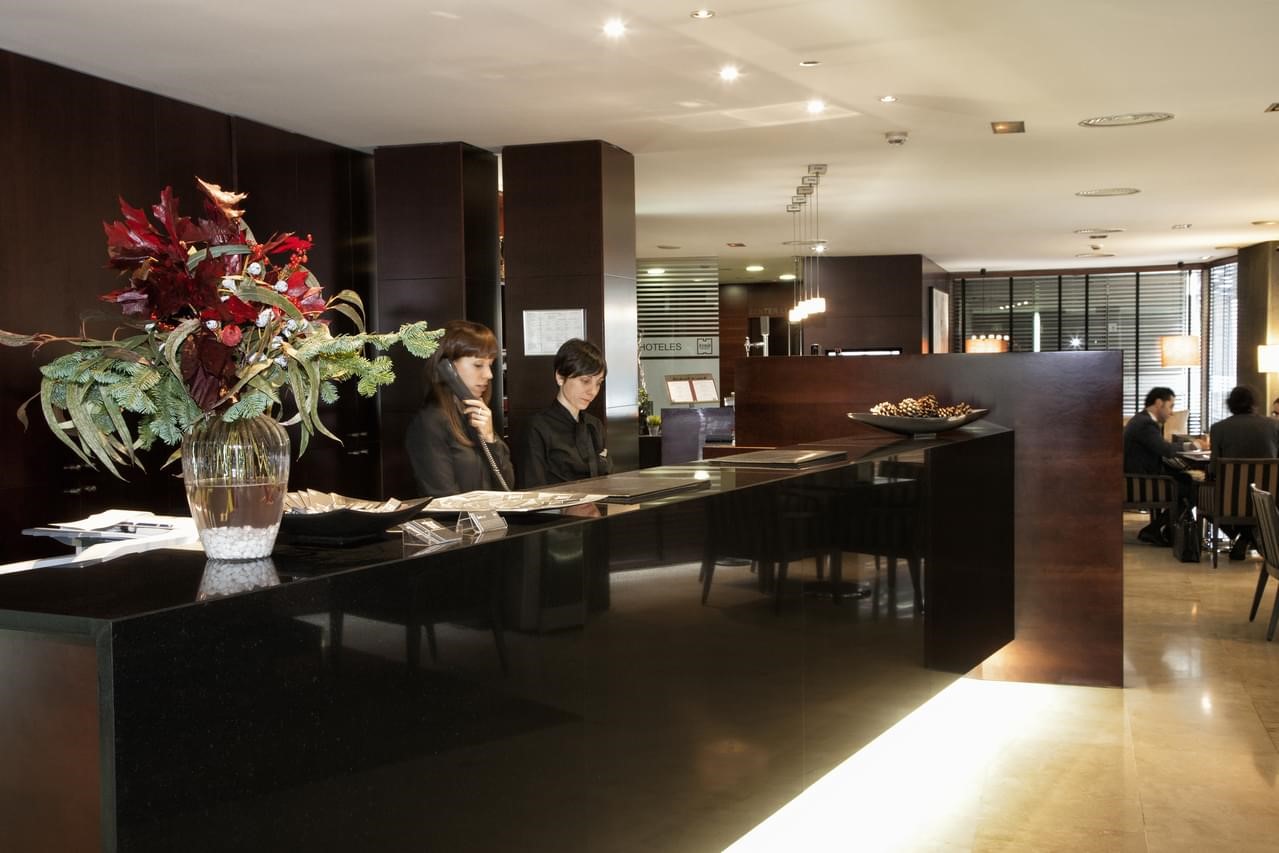 https://lleida.zenithoteles.com/en/
E-mail: lleida@zenithoteles.com
Phone: (+34) 973 229 191
Distance to train station: 400 m
Distance to conference venue: 500 m
Single room: €80.00 | Double room: €90.00
Breakfast included in the price
VAT included in the price
Tourism tax not included in the price (€0.99/person per night)
Hotel Acta Rambla Lleida ***

SOLD OUT!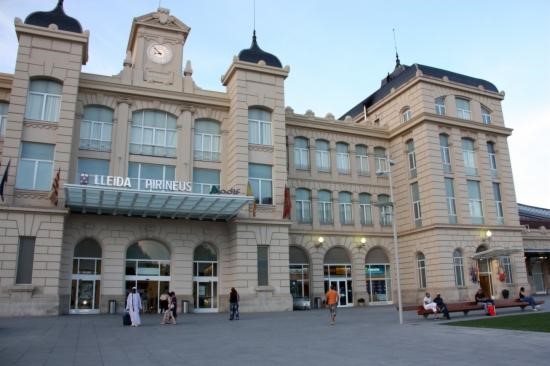 https://www.hotel-ramblalleida.com/en/
E-mail: comercial.rambla@actahotels.com
Phone: +34 973 940 940
Distance to train station: 0 m
Distance to conference venue: 600 m
Single room: €61.50 | Double room: €67.99
Breakfast included in the price
VAT included in the price
Tourism tax not included in the price (€0.99/person per night)
Hotel Ciudad de Lleida ****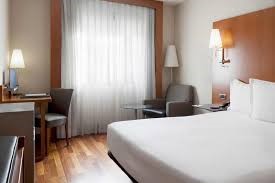 https://www.aa-hoteles.com/es/hotel-lleida/hotel-ciudad-de-lleida/inicio
E-mail: recepcion.lleida@aa-hoteles.com
Phone: (+34) 973 28 39 10
Distance to train station: 1.9 km
Distance to conference venue: 2.1 km
Single room: €80.00 | Double room: €90.00
Breakfast included in the price
VAT included in the price
Tourism tax not included in the price (€0.99/person per night)
NH Pirineos ****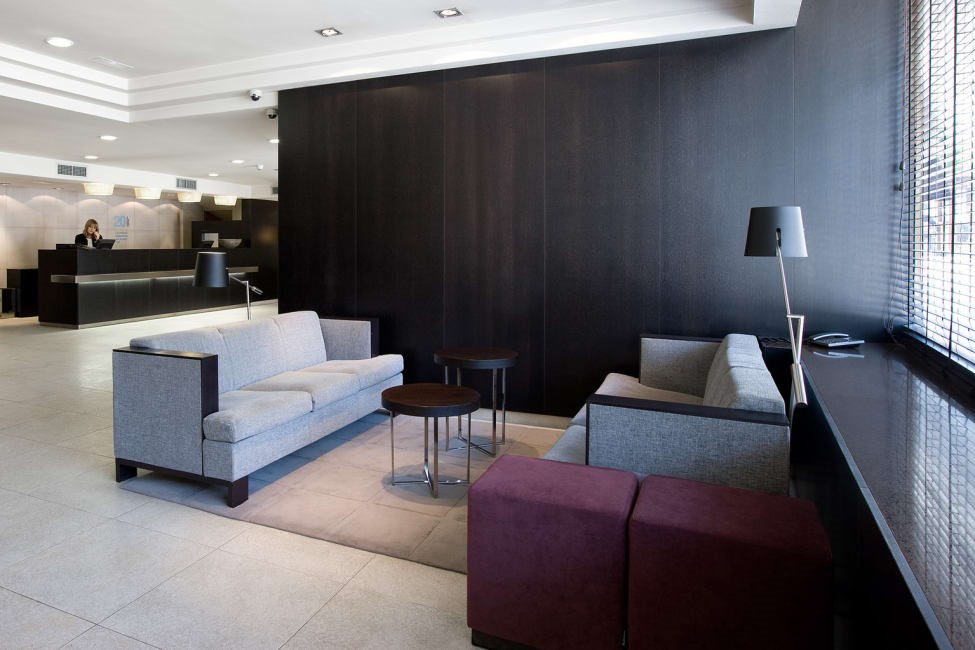 https://www.nh-hoteles.es/hotel/nh-lleida-pirineos
E-mail: nhpirineos@nh-hotels.com
Phone: (+34) 973 27 31 99
Distance to train station: 2.3 km
Distance to conference venue: 3.0 km
Single room: €81.74 | Double room: €91.47
Breakfast included in the price
VAT not included in the price
Tourism tax not included in the price (€0.99/person per night)
Parador de Lleida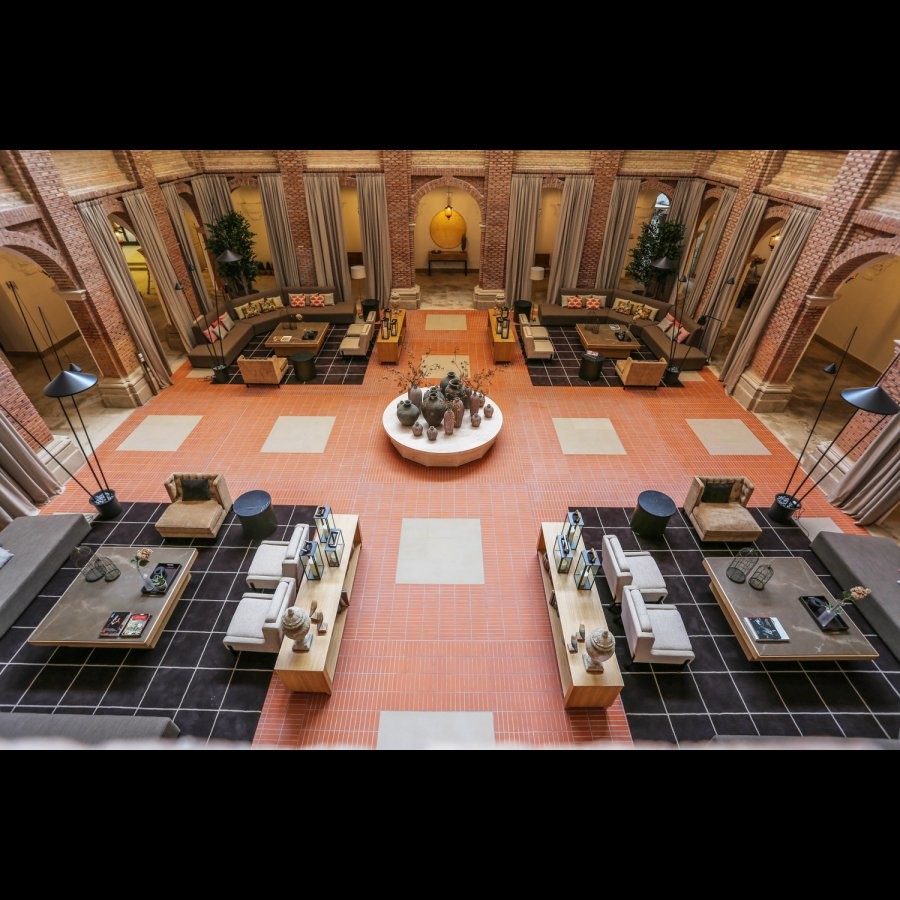 http://www.parador.es/es/paradores/parador-de-lleida
E-mail: lleida@parador.es
Phone: (+34) 973 00 48 66
Distance to train station: 1.3 km
Distance to conference venue: 1.8 km
Single room: €133.00 | Double room: €150.00
Breakfast included in the price
VAT included in the price
Tourism tax not included in the price (€0.99/person per night)
Hotel Real Lleida***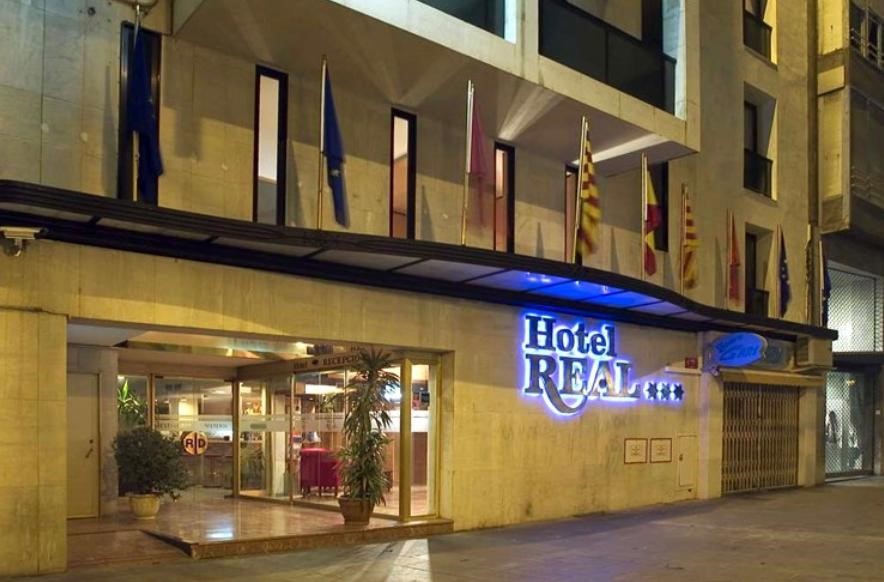 http://hotelreallleida.com/
E-mail: info@hotelreallleida.com
Phone: (+34) 973 239 405
Distance to train station: 1.0 km
Distance to conference venue: 1.6 km
Single room: €78.00 | Double room: €88.00
Breakfast included in the price
VAT included in the price
Tourism tax not included in the price (€0.99/person per night)
Hotel Nadal *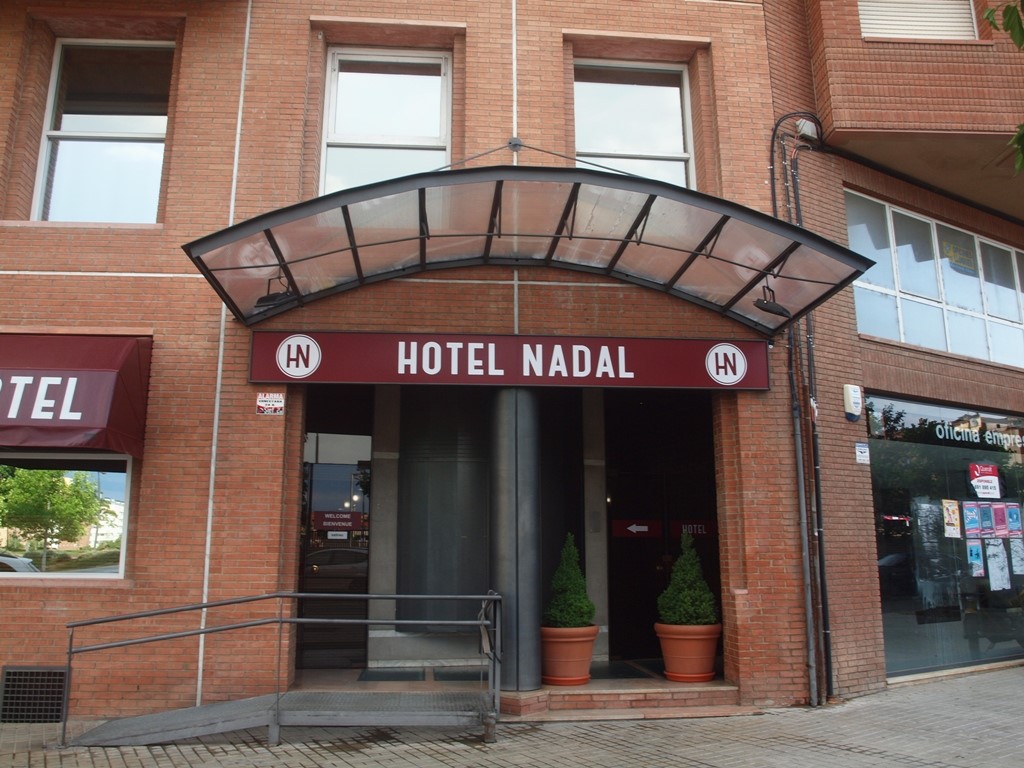 https://www.hotelnadal.es/en
E-mail: hotelnadal@hotelnadal.es
Phone: (+34) 973 07 07 99
Distance to train station: 650 m
Distance to conference venue: 1.3 km
Single room: €37.50 | Double room: €43.00
Breakfast included in the price
VAT included in the price
Tourism tax included in the price
Apartamentos Real Lleida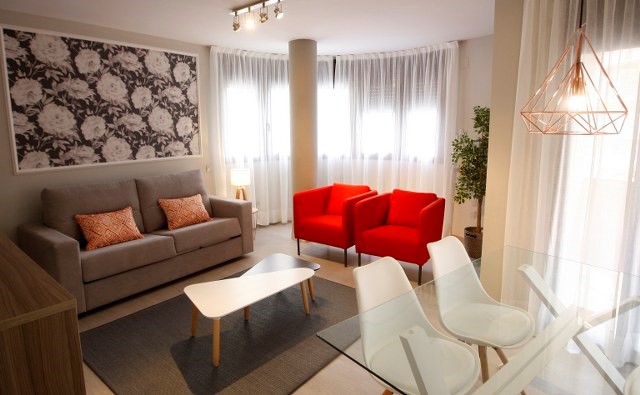 https://apartamentosreallleida.com/?lang=en
E-mail: info@apartamentosreallleida.com
Phone: (+34) 973 115 002

Distance to train station: 400m
Distance to conference venue: 1.0 km
One-room apartment: €75.00 | Two-room apartment: €85.00
Breakfast not included in the price (€6/person per day)
VAT included in the price
Tourism tax not included in the price (€0.99/person per night)
Hotel Ibis**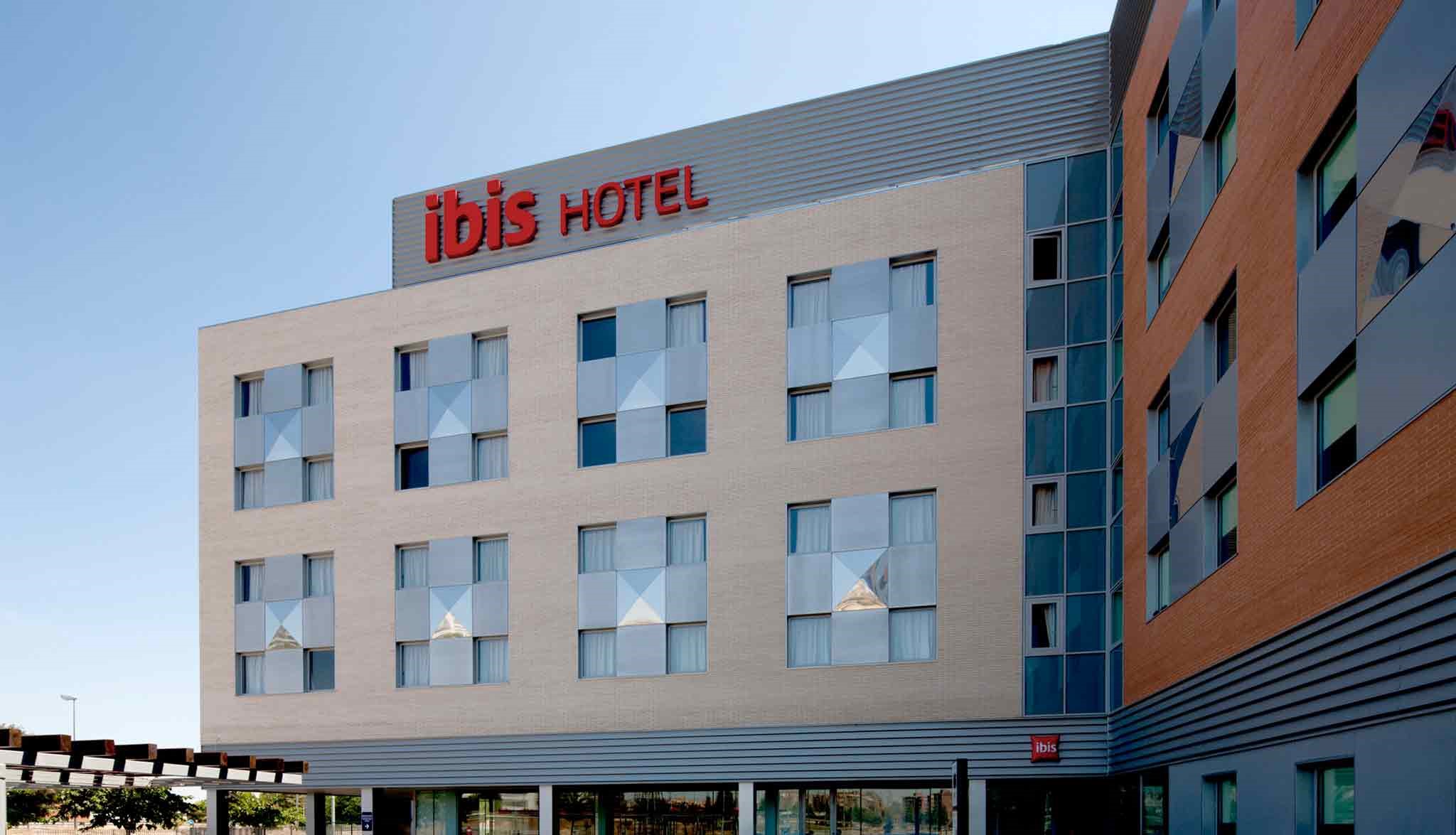 https://www.accorhotels.com/es/hotel-7589-ibis-lleida/index.shtml#origin=ibis
E-mail: H7589@accor.com
Phone: (+34) 973 21 20 40
Distance to train station: 2.0 km
Distance to conference venue: 2.2. km
Single room: €55.00 | Double room: €55.00
Breakfast included in the price
VAT included in the price
Tourism tax not included in the price (€0.99/person per night)
Hotel Ibis Budget **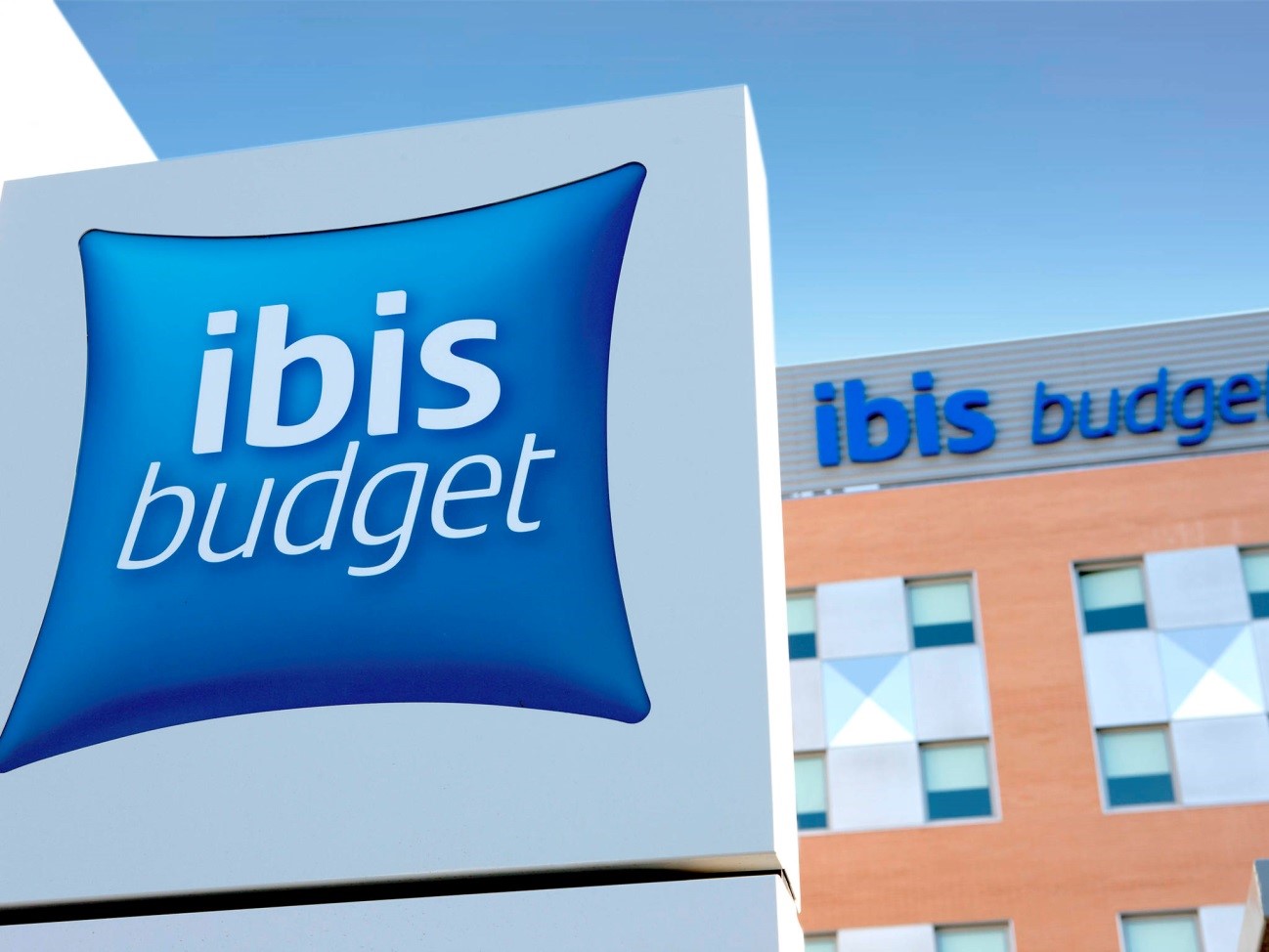 https://www.accorhotels.com/es/hotel-7588-ibis-budget-lleida/index.shtml#origin=ibis
E-mail: H7589@accor.com or H7588@accor.com
Phone: (+34) 973 21 41 80
Distance to train station: 2.0 km
Distance to conference venue: 2.2 km
Single room: €42.00 | Double room: €42.00
Breakfast included in the price
VAT included in the price
Tourism tax not included in the price (€0.99/person per night)
Hotel Ibis Style** (Torrefarrera)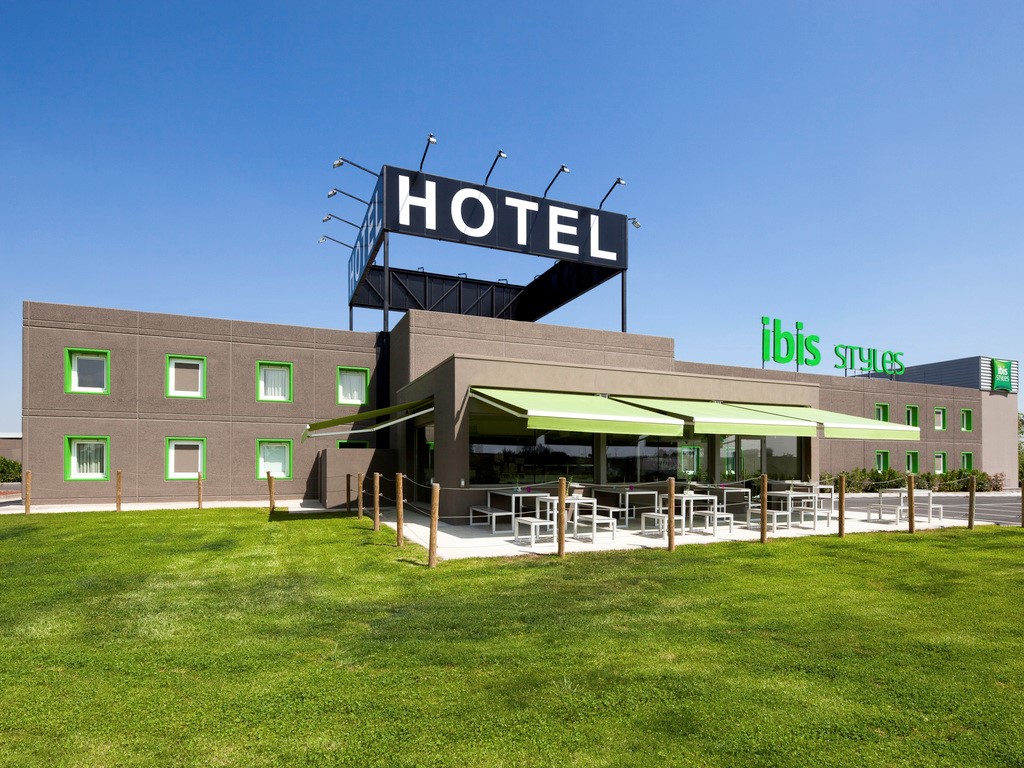 https://www.accorhotels.com/es/hotel-9268-ibis-styles-lleida-torrefarrera/index.shtml#origin=ibis
E-mail: h9268@accor.com
Phone: (+34) 973 75 03 38
Distance to train station: 6.0 km
Distance to conference venue: 6.3 km
Single room: €50.50 | Double room: €57.00
Breakfast included in the price
VAT included in the price
Tourism tax not included in the price (€0.99/person per night)
Alberg Sant Anastasi (Youth Hostel)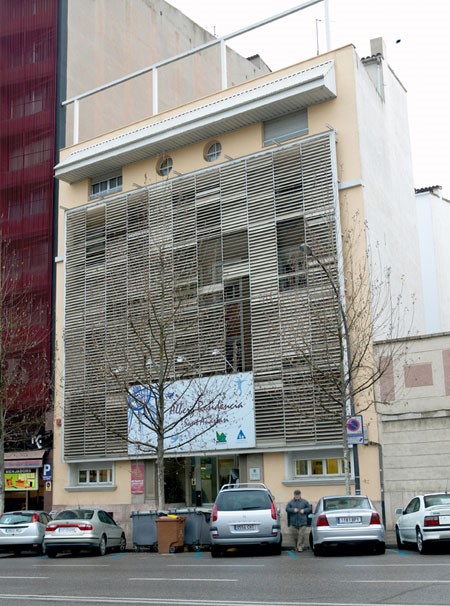 https://www.xanascat.cat/showhostel.tjc?id=237&index=12
http://www.catalunya.com/alberg-residencia-sant-anastasi-17-13007-67?language=en
E-mail: alberg.lleida@gencat.cat
Phone: (+34) 973 26 60 99
Distance to train station: 1.8 km
Distance to conference venue: 2 km
All rooms can accommodate four people (two bunk beds) https://www.xanascat.cat/showhostelbigpicture.tjc?index=12&picix=5:
Room with shared bathroom (same floor): 12.85€/person/night (no breakfast) if sleeping 4
Room with shared bathroom (same floor): 16.25€/person/night (with breakfast) if sleeping 4
Room with en suite bathroom: 16.45€/person/night (no breakfast) if sleeping 4
Room with en suite bathroom: 19.80€/person/night (with breakfast) if sleeping 4
Room with en suite bathroom: 24.60€/person/night (no breakfast) if sleeping 2
Room with en suite bathroom: 27.95€/person/night (with breakfast) if sleeping 2
Towels: 3.15€
VAT included in the price
Touristic tax not included in the price (0.50€/person/night)
Nastasi Hotel and Spa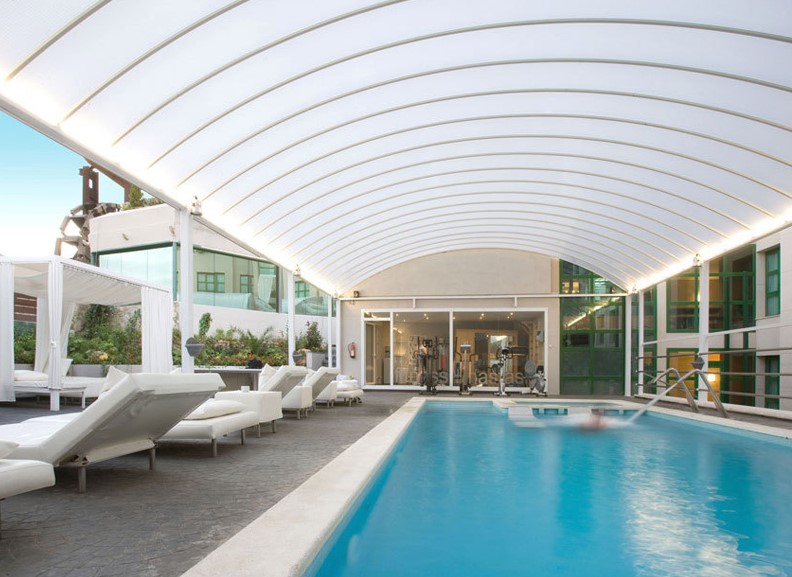 Website
E-mail: hotelnastasi@hotelnastasi.com
Phone: (+34) 973 24 92 22
Distance to train station: 3.3 km
Distance to conference venue: 4.1 km
Single room: €85.00 | Double room: €95.00
Breakfast included in the price
VAT included in the price
Tourism tax not included in the price (€0.99/person per night)
Apartaments Universitaris Campus Lleida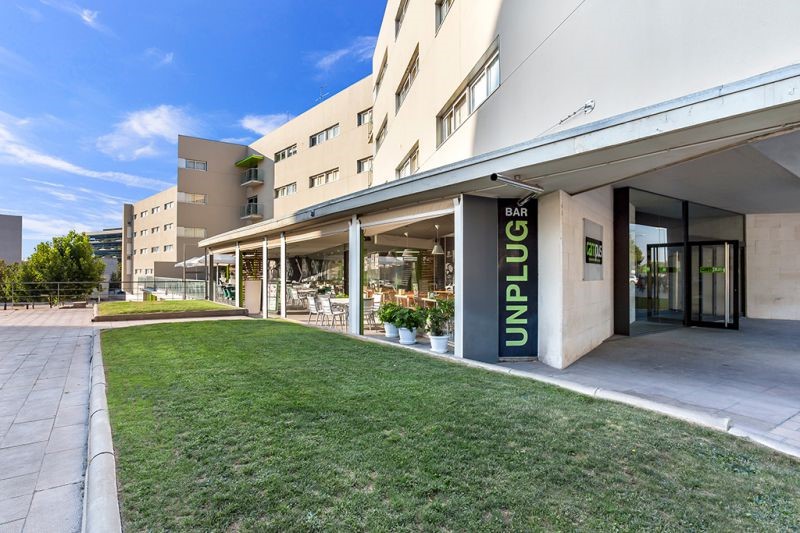 Website
E-mail: lleida@residencias-estudiantes.com
Distance to train station: 1.9 km
Distance to conference venue: 1.9 km
Single room: €30.00
All room are equipped with air conditioning, en suite bathroom, and a small kitchenette
Minimum stay: 4 nights
Breakfast not included in the price
VAT included in the price
There is no tourism tax on this accommodation