Dublin on a budget
Dublin is a relatively small city, but what it lacks in size it more than makes up for in culture as one of Europe's most vibrant cities and friendly as voted by travel magazine Conde Nast Traveler. But what is so brilliant about this charming city is that you can experience all of what Dublin has to offer on a shoestring budget. And here's how...
Dublin Transportation
Dublin airport has steadily become one of the most accessible airports in the world. Facilitating over 25 million passengers a year from over 40 countries, it is easy to find affordable flights in and out of the city. Just check Sky Scanner for the best list of available flights.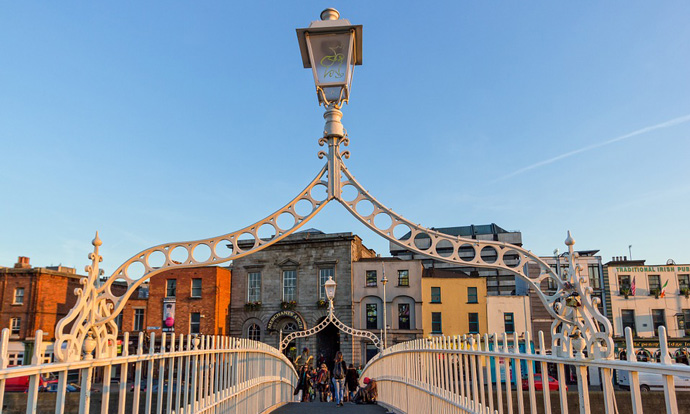 By booking through emirates.com, all delegates can secure a 10% discount on Business and Economy flights into our Congress destination, Dublin. This discount will be offered on all promotional fares.
A unique booking discount code has been generated for each delegate to use when purchasing all online tickets via emirates.com.
Dublin is known as one of the most walkable large cities in the world, and walking is an excellent way to get to know your surroundings. However, there are multiple transport services that will bring you where you need to go, including UCD, the venue for ISAG 2017. These include Dublin Bus, The Luas, The Dart and even the hugely popular Dublin Bike Rental scheme.
Dublin Activities
Take a stroll through St. Stephen's Green, a leafy city centre park surrounded by attractions, shops, and Georgian buildings. If you have a taste for the finer things, don't miss our two top art galleries, the National Gallery of Ireland and the Irish Museum of Modern Art, neither of which will cost you a cent.
Don't forget to visit Trinity College, and see for yourself the iconic Book of Kells stored in the halls of Trinity Library.
For more great ideas to see the best of what Dublin has to offer, check out these links:
Visit Dublin: Dublin on a Shoestring
15 Things to do for Free in Dublin
Accommodation
Dublin has plenty of affordable accommodation, including student villages and world-class hostels. For a more comprehensive list, check out Budget Accommodation in Dublin
Dining
ISAG 2017 will be providing catering onsite, but if you desire a taste of Dublin, just take a quick bus from the venue into town, where you will find hundreds of quirky cafes and diners and fresh food market stalls and vendors, all of which offer an experience that far exceeds their cost.