Venue

ISAG 2017 will be held at University College Dublin (UCD). O'Reilly Hall and the O'Brien Centre for Science are the central venues for the conference; both are located in Belfield, the main UCD campus, located 4km south of Dublin city centre.
O'Reilly Hall is one of Ireland's largest and most prestigious venues. The building overlooks the campus lake and is decorated inside with commissioned paintings from Irish artists.
UCD is directly accessible by bus, private car and taxi. The most convenient vehicular and pedestrian access is through the main gate in UCD via the N11. Enter through the main gate (N11) and turn right. Follow the road until you can see a large car park to your left; O'Reilly Hall overlooks this car park and the UCD O'Brien Centre for Science is just a short walk from there. Please see the UCD map for exact locations.
To find out more about UCD, click here.
Campus Map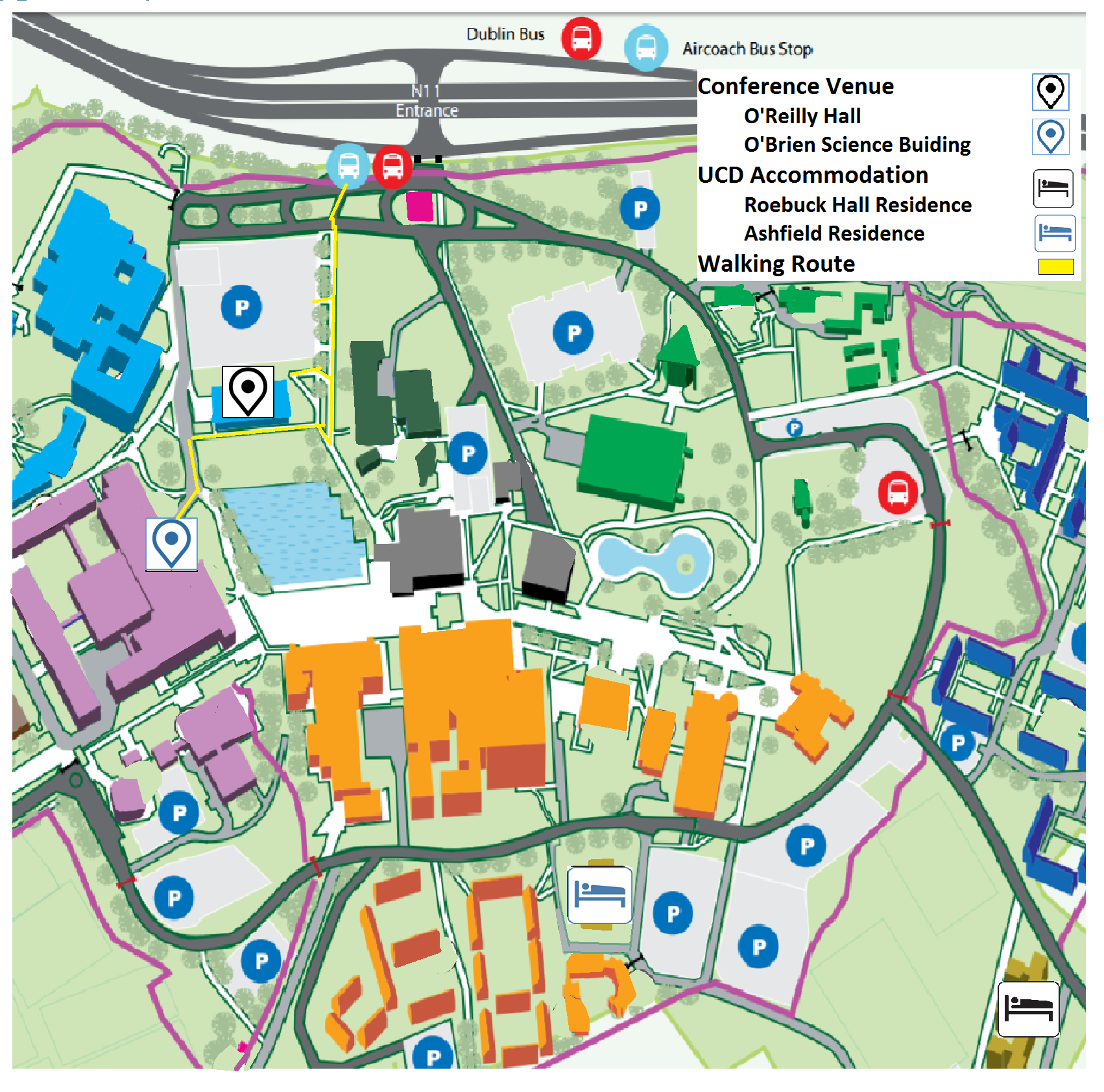 Campus Direction